602 West 11th Street

Austin, Texas  78701

512-478-4651

Copyright © 2009 Scanlan, Buckle & Young PC   All rights reserved.

Disclaimer

The information you obtain at this website is not, nor is it intended to be, legal advice and is provided for informational purposes only. You should consult an attorney for advice regarding your individual situation. Any information sent by email on this website is done so on a non-confidential basis. The transmission and receipt of information from this website does not create an attorney-client relationship, nor is it intended to do so. Any links within the website are provided as a convenience to you and does not imply a responsibility or endorsement of the linked site or its contents. Unless otherwise indicated, attorneys listed in this web site are not certified by the Texas Board of Legal Specialization.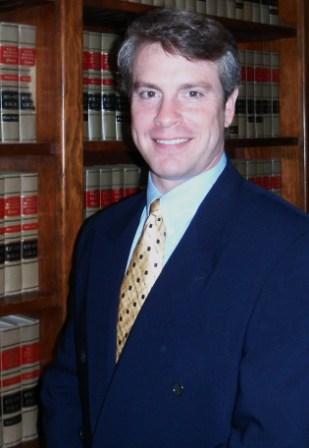 David Sander received his undergraduate degree in economics from the University of Texas at Austin in 1989, and earned his Juris Doctor degree from the Paul M. Hebert Law Center of Louisiana State University at Baton Rouge in 1992. David is licensed to practice in both Texas and Louisiana (inactive), and is admitted to practice before the U.S. District Courts for the Northern, Southern, Eastern and Western Districts of Texas, the Federal Fifth Circuit Court of Appeal, as well as the Supreme Court of the United States. David is also a member of the MAP attorneys program with the American Collectors Association (ACA) International, ACA of Texas and a Fellow of the Texas Bar Foundation.

David remained in Louisiana after he graduated from law school and practiced in Baton Rouge for five years. His practice in Louisiana was focused on litigation in both state and federal courts involving insurance defense, commercial litigation, bankruptcy and FDCPA defense. During his time in Louisiana, David developed significant experience in consumer rights litigation and has several published opinions in the area. The most significant opinion is out of the Fifth Circuit Johnson v. Eaton 80 F.3d 148 (5th Cir. 1996), where the court rendered a landmark opinion involving the propriety of attorney fees for plaintiffs bringing FDCPA lawsuits

In 1997, David moved his practice to Texas and has maintained a general civil litigation practice in central Texas. David currently represents various individual and corporate clients before both Texas state and federal courts. Although David is uniquely experienced in FDCPA, TCPA and FCRA litigation and has lectured on issues involving consumer rights for the National Business Institute, he also provides general litigation services in many areas including personal injury, insurance, commercial, business, and landlord-tenant disputes.

MEMBER