602 West 11th Street

Austin, Texas  78701

512-478-4651

Copyright © 2009 Scanlan, Buckle & Young PC   All rights reserved.

Disclaimer

The information you obtain at this website is not, nor is it intended to be, legal advice and is provided for informational purposes only. You should consult an attorney for advice regarding your individual situation. Any information sent by email on this website is done so on a non-confidential basis. The transmission and receipt of information from this website does not create an attorney-client relationship, nor is it intended to do so. Any links within the website are provided as a convenience to you and does not imply a responsibility or endorsement of the linked site or its contents. Unless otherwise indicated, attorneys listed in this web site are not certified by the Texas Board of Legal Specialization.

W. Thomas Buckle (continued)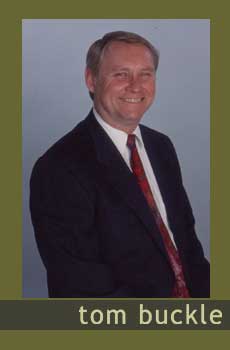 of Scanlan & Buckle was founded. From 1978 through 1988, Mr. Buckle handled primarily environmental cases.

He also was extremely active in the State Bar's Environmental Law Section, initially as the editor of the section's newsletter and then holding every office in the section and lecturing at a number of continuing legal education seminars on various environmental matters.

In 1986, Mr. Buckle was asked by the Travis County Bar Association to serve on its Grievance Committee. He was re-appointed twice and served as Chair of the twenty-five person committee the last eighteen months of his appointment, implementing in Travis County the State Bar's new regulatory system for handling lawyer misconduct cases.

In 1999, Mr. Buckle was appointed to the Planning and Zoning Commission in Jonestown, Texas, the city in which he resides and in May 2000, he was appointed Chair of the Commision. In 2005, he was appointed to an unexpired term on the Jonestown City Council.  Mr. Buckle currently serves on the Jonestown City Council as its Mayor Pro Tempore. 

Since 1988, Mr. Buckle's practice has focused in the areas of municipal law, commercial and residential real estate, including all aspects of land use development and regulatory controls; wills, trusts and estate planning; probate and guardianship; and, creation and representation of various business entities.